The year 2020 will go down in history as the year in which the covid-19 pandemic paralyzed the world. Of course it also paralyzed education as we knew it. Suddenly gone were the days of physical attendance in face-to-face classrooms. This fact has had a great global impact on redefining the concept of education. We realized that schools can also develop knowledge at a distance, and from this realization several educational trends were born.
It is in 2021, once the pandemic has been overcome, that we must move forward with the digitization of education and content.
Educational trends for 2021
Despite some difficulties, technology seems to be making its way in the area of education, increasing the digitization of the sector.
If technology is going to continue to contribute positively to education in 2021, schools and educators need to do their part and learn how to implement it correctly in the classroom, with the most appropriate teaching methodologies.
They are versatile, interconnected, and here to stay. Here are the 7 educational trends that are the future of digital education:
1. Personalized teaching
In the old model, teachers found it difficult to reconcile large classes with a desire to focus on individual needs. Now, thanks to technology and the tools that it brings with it, a personalized education is more viable.
When used correctly, e-learning platforms can bring numerous benefits that contribute to this educational trend. These include: flexibility in how study hours are organized; unlimited access to the cloud, where students will find all the teaching resources that can be downloaded and/or viewed whenever needed; a chat that enables real-time student-teacher communication; or even reports with data and statistics on each student's progress, allowing the teacher to track and know when their help or guidance is most needed.
2. Social learning
Social media, virtual campuses, and user communities are all tools that not only encourage learning, but also enable interaction between people and even the creation of links between those with similar interests.
There are already many teachers who have opted for social media in education, as a communication tool so that students can interact with each other by sharing study materials, debating with others in a group, or easily commenting on someone else's publication. Because there is one thing we cannot overlook: we are technological beings, but also social ones.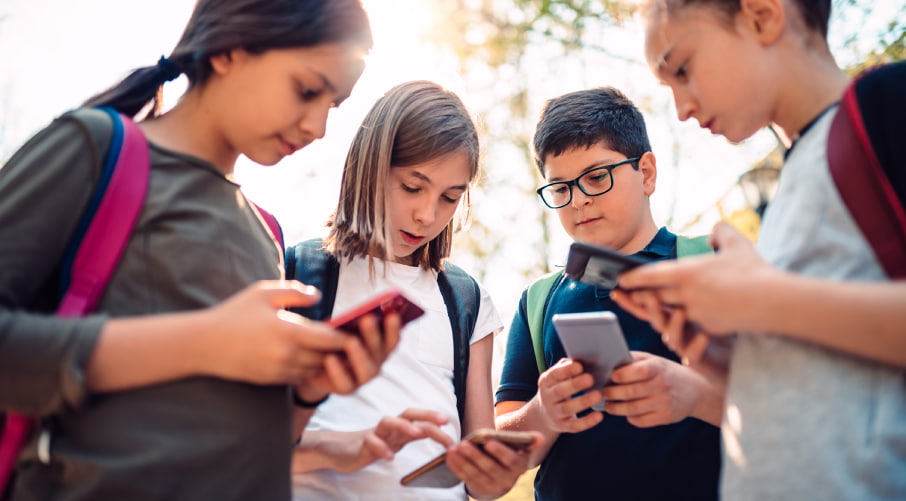 3. Mobile Learning
Mobile phones are part of our day-to-day life. We could almost say that they have become an extension of our body, since we scarcely go anywhere without them.
When we talk about m-Learning, we mean learning through mobile. Over time, numerous apps have emerged that allow us to learn languages, mathematics, science, etc., from anywhere and at any time.
M-Learning is intended as a support tool to implement the concepts learned. In addition, m-Learning is very useful for resolving doubts or further investigating a topic in which we lack all the necessary information.
The combination of these two technologies together with e-Learning is ideal to ensure good training.
4. Microlearning
Within the context of these new educational trends, microlearning refers to a training whose objective is to meet a specific need of students through short lessons, whether through social networks, online classes, virtual classroom, etc.
Usually, students prefer that the content be clear and concise, that the content is not difficult to remember, and that they are able to apply that knowledge in their day-to-day life.
The concept of Microlearning proposes the development of multimedia learning materials, in short-lived pieces or elements (less than 5 minutes). This includes formats such as interactive videos, infographics, podcasts, white papers…
5. Gamification
Video games are also one of the booming educational trends for 2021. Including gamification in education and adapting games to content can help develop what are known as soft skills, or those associated with a person's behavior, social relationships, and emotion management.
Other resources with which to achieve the same thing would be dynamics (individual and/or group), role-playing activities and escape room games.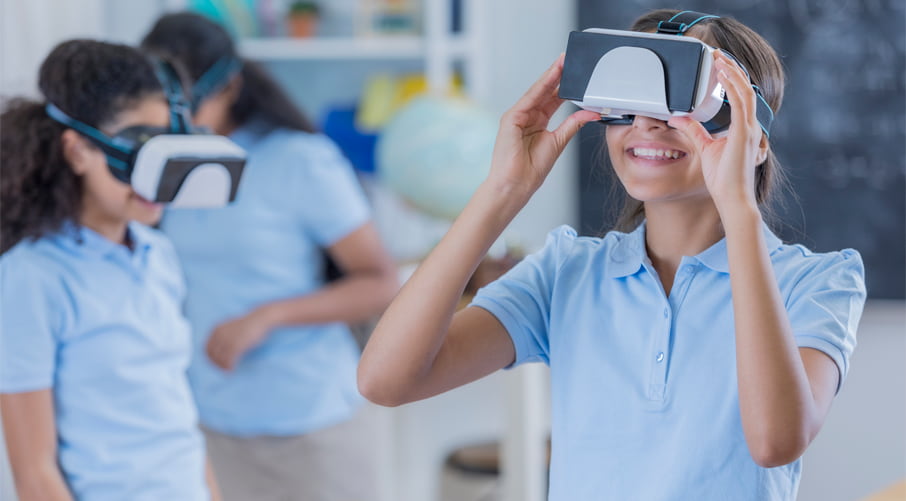 6. Videos
The video has been one of the most used and effective multimedia elements in recent years.
That's why using tools like Youtube in education and virtual learning strategy is one of the keys.
Here are some of the key trends in video learning:
Adapted to smartphones
Interactivity will be present in many videos
Short and goal-oriented content
Quiz embedded in them to capture the student's attention
Multiple platforms to make the streaming experience complete
7. The STEAM model
A way for students to understand the subject matter, not just learn it, the STEAM (Science, Technology, Engineering, Arts, and Math) educational model promotes curiosity and experimentation by recognizing students as key players, promoting cooperative learning and generating knowledge and motivation strategies, not forgetting emotion, among other advantages.
Another point in your favor? Balanced integration of science, technology, engineering, arts, and mathematics.
Trends for 2021: The year of Pedagoo
Despite the unforeseen events, 2020 has been a year of improvements, changes and technological advances for Pedagoo and MeasureUp.
In case you don't already know how to manage the entire evaluation process from a single platform, we highly recommend you take the time to watch this video!